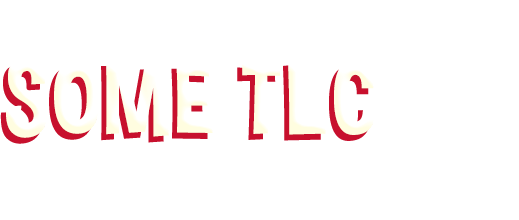 There's a Bravecto for every breed and size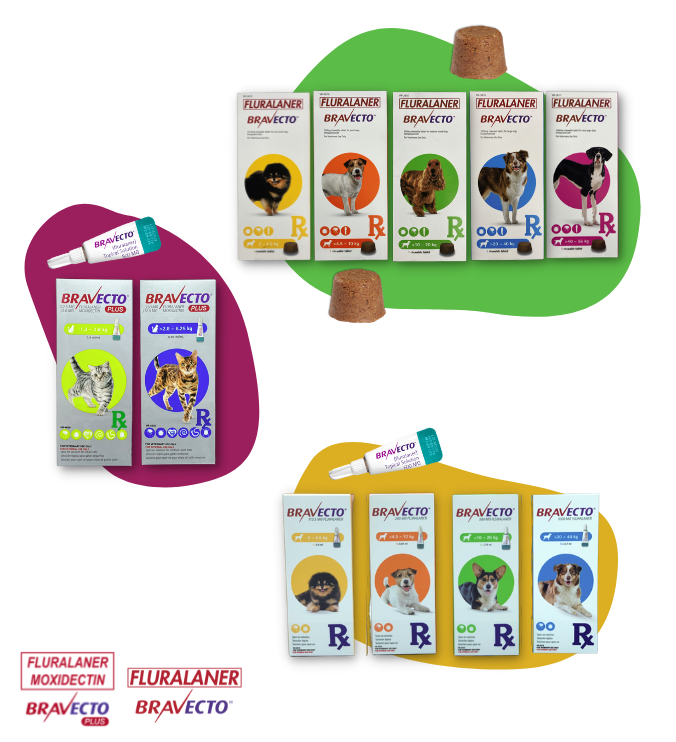 Spot-on for Dog > 4.5-10kg
Spot-on Plus for Cat > 2.8 – 6.25 kg
Spot-on Plus for Cat 1.2 – 2.8kg

Im

paw

tant Facts
Comes in a tasty, no-mess chew for dogs.
One chew protects your dog for 3 months against ticks, fleas, and mites.
One tube of Spot-on protects your dogs and cats for 12 weeks against ticks and fleas.
Spot-on dries quickly and gives your cat an all-round great appearance.
Works within hours to control pre-existing tick infestations (within 12 hours) and fleas (within 8 hours).
Why Bravecto Is

Fur

fect
Simple to manage as it lessens treatment sessions to 4 per year.
Peace of mind knowing that protection lasts for 3 months or 12 weeks.
Easy to administer with its tasty chew form or Spot-on tube.
Protection For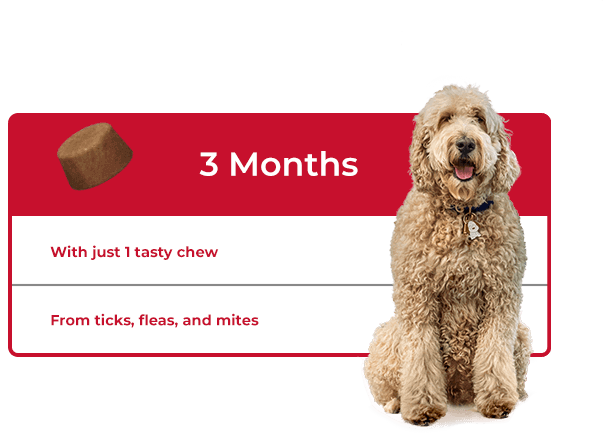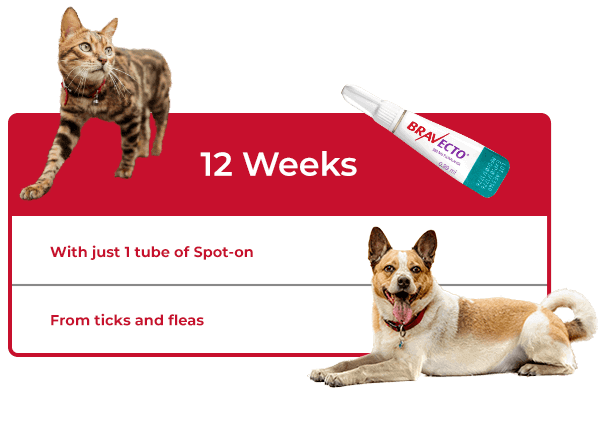 Claw

some Tips: How To Give Bravecto To Your Furbabies
Bon A-pet-

Treat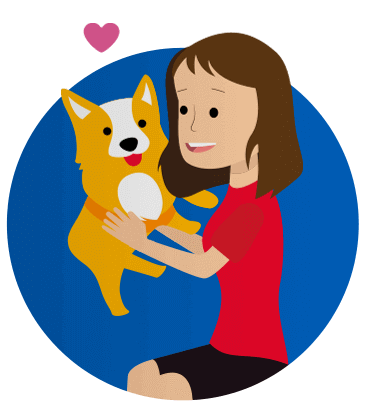 Give it as a tasty treat after a great big hug.
Make sure to give another hug after!
Mix it with food and let your dog enjoy
the meal!
Snuggly

Meow

-ments!
Apply a tube of Spot-on between the shoulders
for a mess-free treatment.